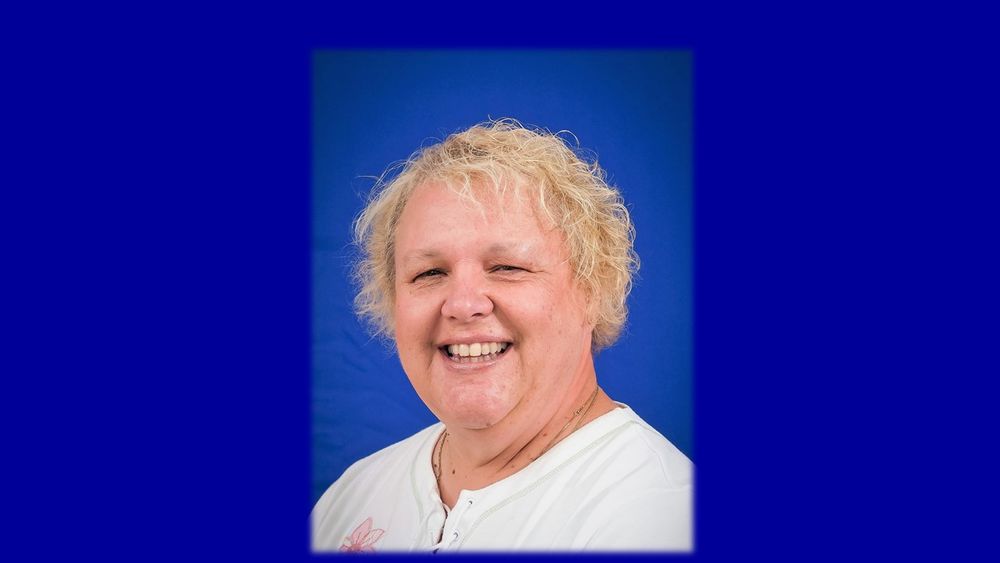 Evelyn Miller, assistant manager of the campus bookstore, has been named the November Employee of the Month by Chancellor Marwan Wafa.
In nominating Miller for the honor, Coordinator of Communications Amy Gruzesky said: "No matter what day or time it is, or how crazy it might be due to book buying, book returns, etc., when you walk into the PSWS bookstore, you are always sure to be greeted with a quick and genuine smile and a very friendly and welcoming 'Hi, how are ya?' from Evelyn.
"She makes it a point to greet EVERYONE as they walk in, and by the middle of the semester, knows a good majority of the students by name. Oftentimes, she even knows what they are going to buy and makes sure that the favorite snack and drink items of students, staff and faculty are always on the shelves -- or are on order and sure to be back in stock in a day or two!
"Evelyn is just as friendly with children each summer who attend our youth summer camps and programs -- helping them count out their change or picking out an item they have enough money for -- as well as with our alumni and their families, when she mans the bookstore during the PSWS Alumni Society's Breakfast with the Nittany Lion. In fact, many of the alumni remember her, and she remembers them.
"She is definitely an asset to Penn State Worthington Scranton, and personifies what a Welcoming Campus is."
The Employee of the Month recognition was created by Wafa as a way of distinguishing campus staff who "go above and beyond the call of duty" in serving Penn State Worthington Scranton.