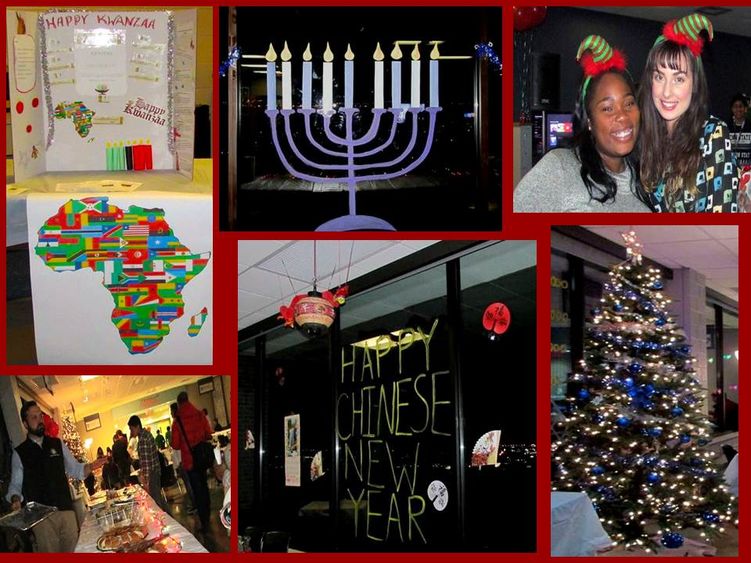 DUNMORE, Pa. — Rocking out the end of the semester, Penn State Worthington Scranton hosted a Multicultural Holiday Party on Wednesday, Dec. 7, marking the start of a new holiday tradition at the campus.
The party recognized many holidays happening this month, including Hanukkah, Kwanzaa, Christmas, and the Chinese New Year.
The party was festive with a holiday hot chocolate bar, gaming tournaments, prizes and a make-an-ornament station. Students enjoyed the festive music and delicious food as they danced and played games together, taking a break from the typically stressful week before finals. A photo booth was a great surprise that many students delighted in.
There was a lot of great food to get students in the holiday spirit, including Chinese food in celebration of the Chinese New Year.
Organizers were pleased with the turnout and getting to see all of the students take part in the event and enjoy some time together.
"Educating the students about how other cultures celebrate the holiday season will broaden their view of the world. It will give them an opportunity to learn about different perspectives and have an appreciation for other cultures," Martin Lacayo, coordinator of multicultural affairs, said.
"I [was] looking forward to seeing the student reaction to how other cultures celebrate the holidays, other than what they might be accustomed to seeing or being a part of. I [was] also looking forward to learning myself," he added.
"It was great to see all the holidays be included," said nursing student Ashli Daley. "We are all Penn State here. No one is left out and we are all represented."