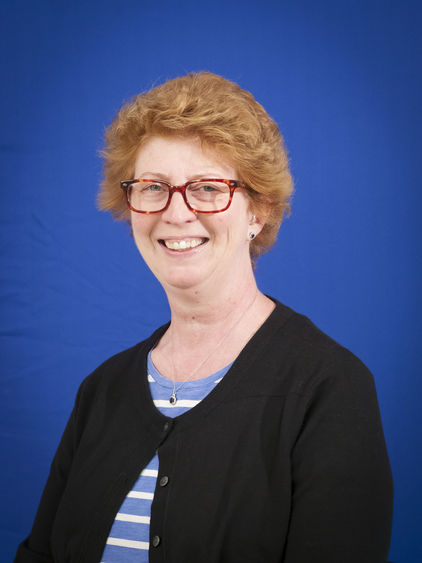 Dr. Marwan Wafa, chancellor at Penn State Worthington Scranton, has named Sue Fitch, area representative for the campus' Center for Business Development and Community Outreach, the Employee of the Month for November.
Fitch was nominated for the honor by Center for Business Development and Community Outreach John Drake, who nominated her for her collaborative efforts in promoting the Center and the campus.
"Sue is a collaborative team member that is always promoting our department, our campus, and the University as a whole. She is always looking for opportunities to create new programming, improve existing programs, and make connections with the community," Drake said.
"Sue always provides excellent customer service to both internal and external customers, and is proactive in anticipating the needs of people and organizations. She has taken on the task of running our summer youth camps, adding them to her list of programs that she is responsible for planning and implementing. Her attention to detail and forward thinking is greatly benefiting the students, their families, staff members, and instructors," he added.
"I am so pleased to nominate Sue to receive this recognition as validation not only of her daily dedication to her work with co-workers, our students, and the community, but also her willingness to take on and successfully implement large, complex programs."
The Employee of the Month recognition was created by Dr. Wafa as a way of distinguishing campus staff members who go "above and beyond the call of duty" in serving Penn State Worthington Scranton.
Congratulations, Sue!