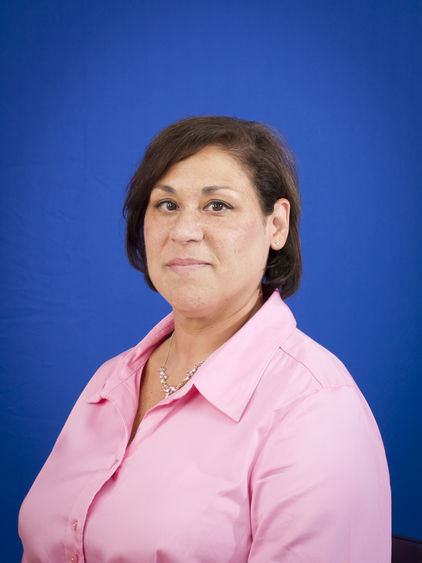 Dr. Marwan Wafa, chancellor at Penn State Worthington Scranton, has named Angela Schuback, external relations assistant in University Relations, as the Employee of the Month for October.
Schuback was nominated for the honor by PSWS Director of Development Maria Russoniello, who praised her efforts in organizing a variety of campus donor- and alumni-related events.
"Angela consistently demonstrates excellent organizational skills in planning and implementing some of the campus' most important events, including our scholarship reception attended by over 400 individuals, as well as major donor events, most notably the Ridge View Society Dinner," Russoniello stated.
"Her skill in addressing the much needed details associated not only with these events, but a variety of programs held by this department on an annual basis, is exemplary. Angela's thoughtfulness in carefully dealing with our constituents is evident throughout the year. She can be counted on to promptly respond to any and all requests for information and does so in a professional manner. We are very fortunate to have her on our team."
The Employee of the Month recognition was created by Dr. Wafa as a way of distinguishing campus staff members who "go above and beyond the call of duty" in serving Penn State Worthington Scranton.
Congratulations Angela!