Penn State Worthington Scranton recently welcomed six new faculty members to the campus.
Milton Evans, RN, has been hired as an instructor for Worthington Scranton's Nursing Program.  A professional nurse for 26 years, Milton has worked as general staff, and in intensive care, emergency, supervisory, management and perioperative services. He also was a nurse educator for 10 years.
He received his MS in Community Health Nursing from Binghamton University, his B.S. in Nursing from the University of the State of New York, and his diploma from Community Medical Center School of Nursing, Scranton.  He is also nearing his Ph.D. candidacy at Binghamton University (SUNY).
Milton has worked as an adjunct nursing instructor at several college schools of nursing since 1995.  He is the father of a son and daughter, both of whom are chefs, having received their education at the Culinary Institute of America. In his spare time, he helps raise and show Shetland Sheepdogs (shelties).
Matthew Halloran has joined Penn State Worthington Scranton as an Assistant Professor of Economics and currently teaches Introductory Microeconomics and Introductory Macroeconomics.  He was previously a visiting instructor of Economics at Kansas State University during the 2005-2006 academic year and visiting professor of Economics at Ball State University during the 2004-2005 academic year.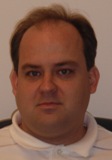 A member of Worthington Scranton's Undergraduate Research Committee, Matthew's main research focus is in the field of experimental economics.  Recent research has focused on experimental institutions designed to facilitate cooperation in the provision of public goods.  His recent publications include "The Voluntary Provision of a Public Good with Binding Multi-round Commitments," Research in Experimental Economics, Vol. 11 (2006) and "Rewards and Sanctions and the Provision of Public Goods in One-Shot Settings," Experimental Economics (2004).
Matthew is also a member of the American Economic Association, and the Economic Science Association, and presented the paper "Rewards and Sanctions and the Provision of Public Goods in One-Shot Settings" at the International Meeting of the Economic Science Association.
A native of Pittsburgh, he received his bachelor's degree in Economics and Mathematics from St. Vincent College in Latrobe, PA in 1997, and a Doctor of Philosophy from Indiana University at Bloomington in 2006.  He currently lives in Dunmore, PA with his wife Kristina.
Jim Hart was hired as an Instructor of Effective Speech.  A 1986 graduate of Marywood College with a Bachelor of Arts Degree in Communication Arts, he received his Masters of Science Degree in Instructional Technology from Marywood College and is a state-certified media specialist.
Prior to joining Worthington Scranton, Jim served a dual role as lecturer in public speaking and coordinator of technical and instructional support in the Instructional Technology Department at Marywood University.
Jim has taught various courses including Video in the Classroom, Freshman Student Seminar, and a hybrid/online speech course and was a facilitator for Student Orientation and internships in the Instructional Technology degree, and was a visiting artist in local high schools, as well as working as a class advisor.
He has served on the Distance Education, Professional Development, and the Technical Advisory committees and is a member of CAPE, AECT, and CCUMC.
Jim is a member of Scranton Public Theatre and the Children's Theatre Touring Company. He has acted and done voice-overs for various professional productions and coaches youth football and baseball.
A native of Archbald, PA, Jim resides in Binghamton, New York with his wife Nancy and four children, Katie, Shane, Christian, and Jim.
Kelley Wagers is an Assistant Professor of English at Worthington Scranton. Her primary areas of study include American and Transatlantic Modernism, African American literature, and literary and cultural theory.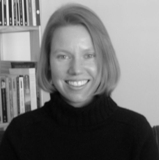 She teaches courses on nineteenth- and twentieth-century literature, American Studies, and introductory and advanced writing. She has an essay on W.E.B. DuBois soon to be published, and has written on Gertrude Stein and William James.
Her current research considers intersections among history, geography and literary modernism, especially in the work of Zora Neale Hurston and Willa Cather. She holds a B.A. from Grinnell College and an M.A. and Ph.D. from SUNY Buffalo, where she was a Presidential Fellow.
Kelley has lived all over the United States and traveled in West Africa and Europe. Aside from research and teaching, she particularly enjoys hiking, biking, and cross-country skiing.
Hai Wang, Ph.D., is an Assistant Professor in the College of Information Sciences and Technology at the Penn State Worthington Scranton.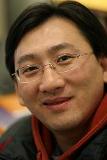 He received his Ph.D. from Penn State University and his B.S. and M.S. degrees from Jilin University (Changchun, China). His research interests are in computer and network security.
Taoye Zhang, Ph.D., is assistant professor of economics at Worthington Scranton.  He received his Ph.D. is mathematics from West Virginia University in Morgantown, WV in August, 2007 and his bachelor of science degree in mathematics and applied mathematics from the University of Science and Technology of China, Hefei, China, in July, 2002.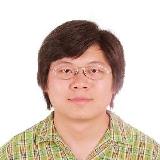 He was awarded a HERF Supplemental Teaching Fellowship for excellent teaching assistants during the 2006-07 academic year and is a member of the American Mathematical Society and the Society for Industrial and Applied Mathematics.