Penn State Worthington Scranton announces the following staff hires and staff promotion at the campus.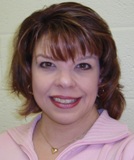 Amy Gruzesky, Dunmore, is the new Coordinator of Community Relations and Communications for the local campus.
A 1990 graduate of Penn State, she previously worked as the joint executive director of the Pike County Chamber of Commerce and the Pike County Industrial Development Authority/PIDCO. She was also executive director of the Endless Mountains Visitors Bureau and director of public affairs and development for Earth Conservancy.
She is the publicity chair and immediate past president of Northeast Network, a social and networking group for women in Northeastern Pennsylvania and a member of the Penn State Alumni Association.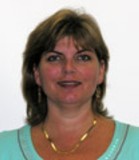 Nanci Purcell, Scranton, is the new Assistant Director of Programs, Unions and Student Activities.  She is also head coach of the Worthington Scranton Lady Lions, having served in that capacity since 2006.
A 1985 graduate of the University of Scranton, Nanci had previously worked in sales for Abbott Laboratories and as a program director for Community Health Center's Nutritional Health Center.

Angela Schuback, Old Forge, is the newly appointed External Relations Assistant in the Development and Alumni Relations department.
She holds an Associate Degree in Liberal Arts with a Communication Emphasis from Keystone College and has completed several credits toward a Bachelor's Degree in Communications at the University of Scranton. In addition, she received an Office Professional Certificate from Penn State.
An employee of the Unversity's Continuing Education department for almost 12 years, Angela received the Outstanding Support Staff Award in the Commonwealth College in 2001 and is currently participating in the Greater Scranton Chamber of Commerce's Leadership Lackawanna program.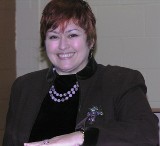 Sophia Robles, Nazareth, has been hired as career services coordinator  in the Department of Student and Enrollment Services.
A 1987 graduate of the City University of New York with a Bachelor's degree in International Marketing, Sophia received her MSED in Higher Education Administration from the City University of New York's Bernard Baruch college in 2002. She is also a PA Department of Labor and Industry-certified BWDP Workforce Professional.
She has worked as a registrar for Muhlenberg College, Allentown and  the University of Medicine and Dentistry of New Jersey's Graduate School of Biomedical Science, and as director of student records and registration/assistant professor at  Harrisburg University.