Chancellor Mary-Beth Krogh-Jespersen is pleased to announce that two professors at Penn State Worthington Scranton have attained tenure and promotion at the University.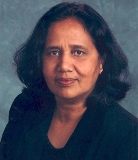 Dr. Parminder Parmar, assistant professor of Human Development and Family Studies, and Dr. Alan Peslak, assistant professor of Information Science Technology, were both recently awarded tenure.
Dr. Parmar, Clarks Summit, and a native of India, has been at Worthington Scranton since August, 2002.  She received her bachelor's and master's degrees from the College of Home Science in India, and her Ph.D. from the University of Connecticut in 2000.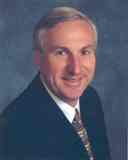 Dr. Peslak, a resident of Peckville, also began teaching at Worthington Scranton in August, 2002.  He received his bachelor's degree and a master's of business administration (MBA) from the University of Scranton, and another master's degree and his Ph.D. from Nova Southeastern University in Florida.
"It is always exciting to make an announcement like this," said Dr. Krogh-Jespersen.  "Worthington Scranton always seeks to attract and retain quality faculty and it is always rewarding when our faculty receive promotions, tenure or awards for outstanding work and service."
"I am quite proud that Dr. Parmar and Dr. Peslak have earned tenure and promotion, as they are well-deserving of both honors," said Dr. Michael Mahalik, Director of Academic Affairs at Worthington Scranton.  "They are exemplary faculty and bring much to the Penn State Worthington Scranton campus.  They truly exemplify the exceptional standards required for Penn State faculty."

Penn State University awards tenure and promotion on the basis of academic and professional merit, not for years of service.
The promotion and tenure procedures at Penn State consist of several levels of judgment and review. The initial review focuses on professional and scholarly judgments of the quality of the individual's academic work. Subsequent levels bring broader faculty and administrative judgment to bear and also monitor general standards of quality, equity and adequacy of the procedure used. Only the best faculty, meeting all standards, will earn promotion and tenure.