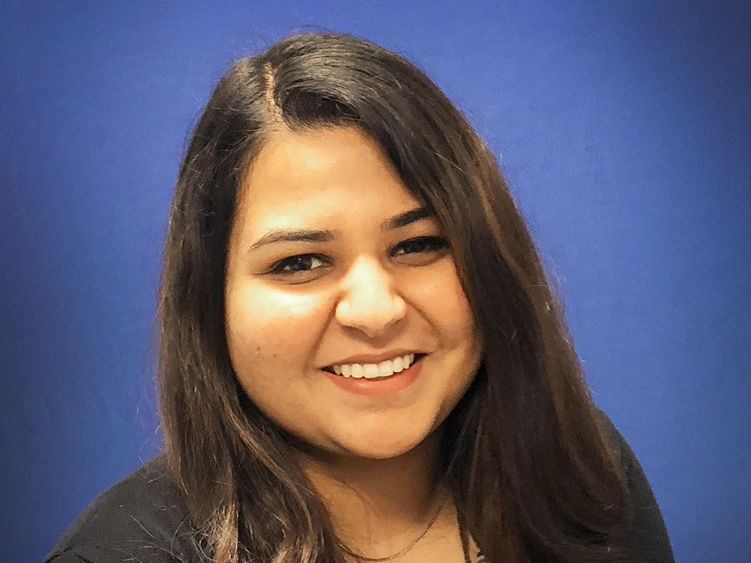 DUNMORE, Pa. – Penn State Scranton Chancellor Marwan Wafa has announced that Assistant Director of Student Services and Engagement Dharti Ray has been named the campus' Employee of the Month for July.
Director of Student Services and Engagement Matthew Nied wrote that Ray has grown into her role over the last year.
"She is a true asset to the student affairs team, whether she is guiding the new student orientation leaders, student government or peer mentors, she is someone the students rely on day in and day out," Nied said. "Beginning late in the summer of 2022, the University changed not only the name of the Office of Student Conduct but also how the adjudication process works."
His nomination continued with more examples of Ray's contributions.
"Dharti has taken the initiative to gain a better understanding of the new protocols and processes with the Office of Student Accountability and Conflict Response," he wrote. "She guides both the students and her colleagues through the decision-making tools, providing an understanding of how the process flows. Dharti has been, and continues to be, an influential leader with the student engagement team, guiding both student activities and the Office of Diversity, Equity and Inclusion; ensuring we are meeting the needs of the students, needs of the campus, and providing an excellent out of classroom experience, complimenting numerous in class learning. Thanks to Dhatri's grit and determination, we can continually offer new and exciting opportunities."
Congratulations, Dharti!
The Employee of the Month recognition was initiated in 2016 by Wafa as a way of distinguishing staff members who "go above and beyond the call of duty" in serving Penn State Scranton. Campus staff, faculty and students are encouraged to nominate staff members that deserve to be recognized for "going above and beyond." The link for nominations can be found here.