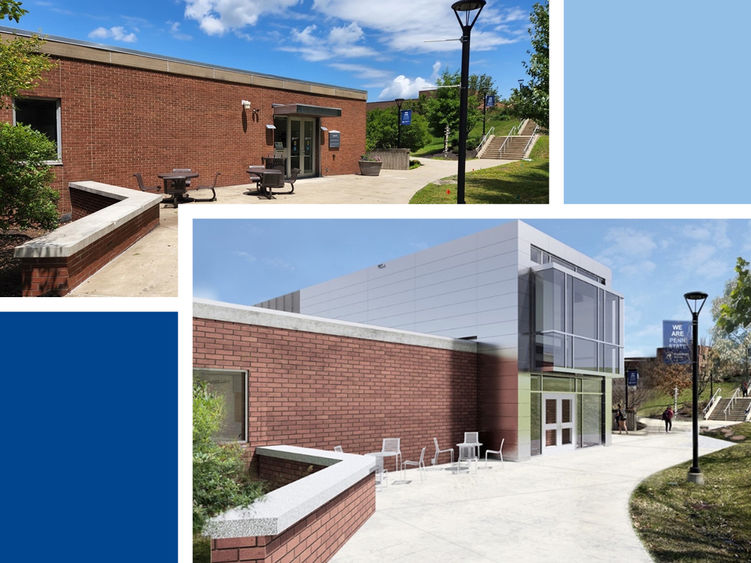 DUNMORE, Pa. — Penn State University Libraries has announced changes in services at the Scranton Campus Library beginning Dec. 9 due to renovations to the Classroom–Library Building at Penn State Scranton. Jennie Levine Knies, associate dean for Commonwealth Campus Libraries, has provided the following timeline:
Dec. 9 — The Graphic Novel and Graphic Nonfiction collection, course reserves, Baker and Taylor book collection and DVD leasing collection will be unavailable through Jan. 30 as the Scranton Campus Library staff pack and prepare to move to a temporary space in Room 10 of the Dawson Building. These collections will be available again through the duration of the spring 2023 semester. All other book collections (Stacks, Archives, Reference and Special Collections) will be unavailable until the library reopens in its regular space in 2024. Any needed titles can be requested from other campuses or via Interlibrary Loan.
Dec. 16 — The library will remain open through this date in order to minimize disruption for students studying for final exams. Beginning Dec. 19, the library will begin moving into their temporary space.
Jan. 9, 2023 — During the spring 2023 semester, the library will be open in its temporary space during regular hours (Monday through Thursday, 8 a.m. to 7 p.m., and Friday, 8 a.m. to 5 p.m.). In addition to the selected collections mentioned above, the library will offer reference services, two public computing stations, seating for 8–10 students to study, and their KIC book/document scanner and Prusa 3D printer. All other services (online reference, instruction, circulation) will continue as normal. Plans are also under way to pilot some new services during this time, such as a mobile library cart.
Remainder of 2023-24 — The library space in the Classroom–Library Building will be closed through the end of 2023. Construction is slated to end in February 2024. Current projections are to be open and operational in the new space by fall 2024. The new library space will feature an updated information literacy classroom, five study rooms, a dedicated quiet study area, a commuter lounge area that will remain open when the library is closed, a lactation room, new furniture and shelving, and updated/increased access to power outlets. The library will share an atrium and lobby space with the Nursing program at Penn State Scranton.