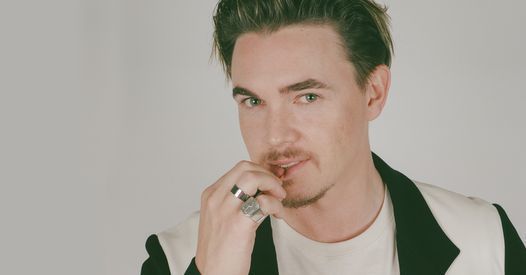 DUNMORE, Pa. -- Jesse McCartney will be performing at Penn State Scranton on Thursday, April 21, as an end-of-year performance for Penn State students and the surrounding Northeastern Pennsylvania community. 
McCartney is a musician who recently released his fifth studio album, "New Stage." Prior to his solo career, he was a member of the boy band Dream Street from 1999 to 2002. Additionally, McCartney has had a successful acting career, starring as JD Chandler in the television series "All My Children" and voicing Theodore in the recent "Alvin and the Chipmunks" films. Most recently, he was a finalist on the popular FOX show "The Masked Singer." 
The Penn State Scranton Campus Activities Board has been working hard to put this event together for the campus community. In a statement, Student Activities Coordinator Nicole Paolicelli said that she is excited for the event and hopes that the campus can continue to put on events like this on an annual basis. 
"I am SOOO excited!! There is definitely excitement among the students for him to come to our campus too!" Paolicelli said. "I really hope everyone enjoys the show! We worked really hard to get this to happen for everyone."  
Admission to the event is free for Penn State Scranton students, $10 for students from other universities and Penn State campuses, $15 for Penn State Scranton faculty and staff, and $25 for the public. The doors will open at 3 p.m., with opening artists beginning at 5 p.m. The show will be held in the parking lot behind the Library Building off University Drive, with parking available in parking lots on campus. You can purchase your tickets here. For more information, contact Paolicelli by email at [email protected].