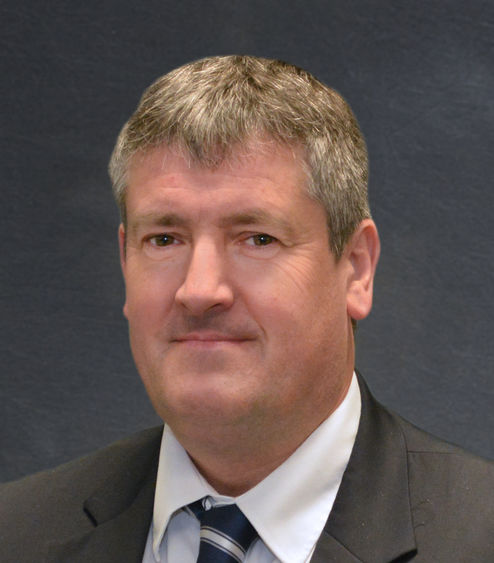 UNIVERSITY PARK, Pa. — Rick Brazier, senior associate dean for faculty and research in the Office of the Vice President for Commonwealth Campuses, has been named interim dean of Penn State's 14-campus University College. The search for a permanent dean will begin in the near future.
During Madlyn Hanes' tenure as senior vice president for Commonwealth Campuses, she also served as dean of the University College. The next dean of the University College will be a separate academic position that reports directly to Kelly Austin, vice president for Commonwealth Campuses and executive chancellor, and through him to the provost of the University. The dean will oversee academic and faculty affairs within the University College and lead the college's promotion and tenure review process.
The University College is a multi-campus college comprised of 14 Penn State undergraduate campuses: Beaver, Brandywine, DuBois, Fayette, Greater Allegheny, Hazleton, Lehigh Valley, Mont Alto, New Kensington, Schuylkill, Scranton, Shenango, Wilkes-Barre and York. The University College is one of the largest colleges at Penn State, enrolling more than 8,500 students; offering 27 bachelor's degree programs, in addition to a number of associate degree programs, certificate programs and minors; and employing nearly 600 full-time faculty members — approximately half of whom are tenured or tenure-track faculty.  
"Rick is the ideal person to step in as interim dean, as he already serves a key leadership role for academic and faculty affairs within the University College and works closely with our chancellors, directors of academic affairs, and discipline coordinators," Austin said. "All of the important work that Rick does will continue, but he also will now lead the University College's promotion and tenure review process, which he knows as well as anyone. I am thrilled for Rick and happy to have an individual with his experience and expertise in this position."
As senior associate dean for faculty and research for the University College, Brazier oversees the administration of all activities related to faculty evaluation and development, including hiring, promotion and tenure, and sabbaticals. He also reviews all contracts as well as grants and research proposals submitted for external funding, assists chancellors with academic leadership searches, and oversees the University College Faculty Council and the University College's discipline coordinators.
"It is my honor to give back to the college that has supported me for over 20 years," Brazier said. "I am looking forward to the opportunity to build on my work as associate dean; grow a stronger, more diverse and impactful faculty; and continue the efforts of our office and the campuses toward student success, supported by our accomplished staff. The University College campuses are a vital part of our land-grant mission to provide access to a Penn State education for all Pennsylvanians."
Brazier also is a professor of mathematics and geology. He began his Penn State career in 1996 as a research associate in the Department of Geosciences in the College of Earth and Mineral Sciences. He then served as an instructor and subsequently a tenure-line faculty member at Penn State DuBois, reaching the rank of professor in 2017. From 2011 to 2013 he served as the University College's mathematics discipline coordinator. In 2011, he earned the George W. Atherton Award for Excellence in Teaching.
Brazier earned a doctorate in applied mathematics with a geophysics emphasis and a master of science degree in applied mathematics, both from the University of Arizona, and he earned a bachelor of science degree in mathematics from the University of Bath in the United Kingdom.