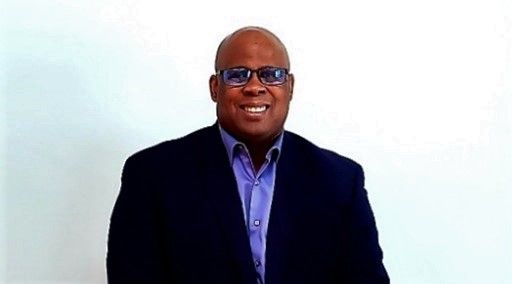 DUNMORE, Pa. – Penn State Scranton has added another high-profile community leader to its Advisory Board.
Chancellor Marwan Wafa recently appointed local veteran and activist Tyrone "Ty" Holmes to the board, which provides critical advice to the chancellor in the functioning of the campus as an essential part of Penn State while also advocating for the campus out in the broader community.
"I'm ecstatic and honored to serve on the board. I appreciate and love the fact that the Penn State Scranton Advisory Board is a proactive group of professionals. They want to solve problems with swift action, and they bring a tremendous amount of knowledge and assets that are centered around giving back," said Holmes, who serves with Wafa on an advisory committee for Scranton Mayor Paige Gebhardt Cognetti.
"I consider myself to be a well-diverse man and I aim to bring diversity to the advisory board," Holmes continued. "I aspire to be able to bring forth and communicate in real time the information that is being translated to me from people in the community who may be in need of support and guidance."
A 12-year resident of Scranton, Holmes brings to the advisory board an eclectic range of knowledge and experience, as well as a proven track record of advocacy for diversity and equitable inclusion.
Prior to his retirement, Holmes served 25 years of active duty in the U.S. military, and is a decorated combat veteran of both the Navy and Army who was deployed eight times over his career to Somalia, Bosnia, Kuwait, Bahrain, Saudi Arabia, Iraq, Afghanistan and several other Middle Eastern countries. In addition, he was part of the rescue operations in New Orleans during the aftermath of Hurricane Katrina.
After leaving the Navy, Holmes served as a Los Angeles police officer for several years. Then, in the wake of the Sept. 11, 2001, terrorist attacks, he enlisted in the Army, eventually becoming responsible for the training and evaluation of deploying combat units.
For his final military assignment, Holmes settled in Scranton to serve as the Operations and Training NCO for High Technical Schoolhouse at Tobyhanna Army Depot. There, he oversaw the budgets and curriculum for the instruction and training of all instructors and high-tech schoolhouse staff in accordance with Department of Army regulations.
Today, Holmes continues his commitment to service via his involvement in a number of local organizations and charitable causes. He is the chairperson of the chartering committee for the Lackawanna County chapter of the NAACP, and serves as a board member for the NEPA Youth Shelter. Meanwhile, he is currently running for a seat on the Scranton School Board.
In addition, Holmes belongs to various veterans organizations, and has served as a volunteer for Meals on Wheels, Adopt a School, the Boys and Girls Clubs of Northeastern Pennsylvania, and several youth mentoring programs.
"My father always told me that there's no greater purpose in our lives than to help others," Holmes said. "The problems of our society are going to be solved by education and community partnerships. It's time for strong leadership, as well as forward and critical thinking to provide action behind the thoughts and ideas we have. As an adopted child, the Youth Shelter is very near to my heart because I could have easily been one of the children in need of such help. And being a part of the NAACP is also equally important to me. Having a seat at the table and actively making decisions for changes needed in our society is important in each of the roles I take on."
Holmes recently provided input on the campus' new BLUE (Bias Limits Unlocking Empathy) diversity training program for local law enforcement officers. And, as part of his involvement with the Advisory Board, he will provide mentorship to the members of the campus' Black Student Union.
"I'm very excited to work with the Black Student Union," Holmes said. "Age is often associated with knowledge, but I believe that the passion and focus of young people are sometimes overlooked. Young adults have fresh ideas and energy, and I'm excited to tap into their vibe, passion and knowledge, as well as help them obtain and reach their goals and maximize their skill sets. I look forward to the students being able to teach me some things as well."
Holmes clearly has a lot on his plate, but the Advisory Board appointment was an opportunity he simply couldn't pass up.
"Being a part of this incredible group is an honor and privilege," he said. "Working with a team of brilliant minds, led by Dr. Wafa, is truly an honor for me. I'm excited to see and learn, and I believe being a part of this group is an opportunity for me to learn and become better at what I'm trying to do, which is to positively affect our community. To make a change in our community one person at a time."