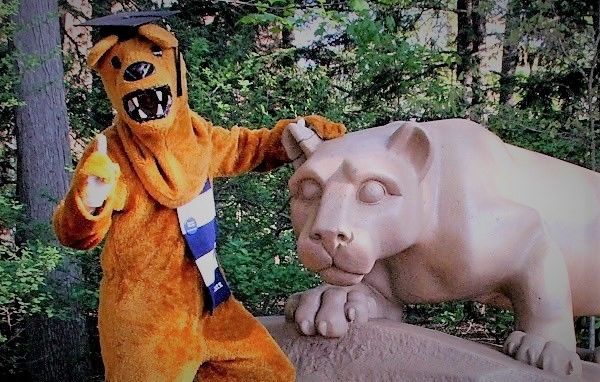 Penn State Scranton will host an in-person, outdoor commencement ceremony on campus for the Class of 2021 on Saturday, May 8 at 10 a.m., Chancellor Marwan Wafa announced.
Details are still being planned and will be announced as they are known. Graduates should continue to check their PSU email over the coming days and weeks for announcements and instructions from the campus' commencement planning team and Marching Orders.
"Celebrating our graduates' many accomplishments in person is important, and I am so pleased we will be able to gather together with our graduates and their families on our campus and virtually to mark this important milestone for the Class of 2021," Wafa said.
This year, there will be a limit on the number of guests per graduate in order to follow physical distancing, seating accommodations and stage arrangements. All attendees will also be required to wear masks during the ceremony and while on campus. For those unable to attend, the campus ceremony will be livestreamed.
"Given the Covid-19 pandemic, the health and safety of our students, guests and campus community remains of paramount importance," Wafa stated. Therefore, all students, guests and employees are required to wear face masks and maintain physical distancing from others to help minimize the risk of spreading Covid-19. "Our plan will remain flexible and be adjusted if needed based on changing virus conditions or changes in public health guidelines."
Additionally, Penn State is planning to host a University-wide virtual ceremony for graduating students, friends, and family members who are unable to attend the campus ceremony or prefer to participate online. The University-wide virtual ceremony is Sunday, May 9 at 6 p.m. at https://virtual.commencement.psu.edu/.
To read University President Eric Barron's announcement, click here.