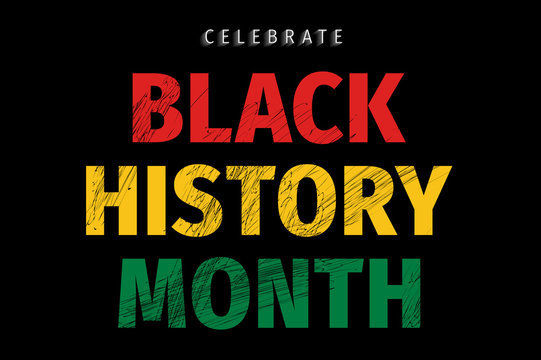 DUNMORE, Pa. — Penn State Scranton is observing Black History Month with a series of virtual events throughout the month of February.
As always, the campus will focus on celebrating the wide-ranging contributions of African American culture while continuing its commitment to fostering a more diverse, equitable and inclusive environment for students, faculty and staff, according to Dharti Ray, campus coordinator of diversity, equity and inclusion.
The Black History Month programming will include everything from conversations to film screenings to trivia. All events are open to the entire campus community, and each one will take place at this Zoom link.
In addition, Ray will spend the month sharing a variety of Black History Month-oriented information on Instagram at @psuscrantonlife.
"Black History Month is a time to celebrate and honor Black leaders and milestones," Ray said. "The acknowledgement of Black history should occur beyond just the month of February," Ray said.
"I believe it is important to have engaging virtual events for our students and the Penn State Scranton community, which is why I have included a gameshow and a dialogue program," added Ray.
The schedule begins at noon on Friday, Feb. 5, with a Black History Month Kick Off. At the event, attendees will play a Black history-themed trivia game on Kahoot. Prizes will be given to the top finishers.
Then, at 4 p.m. on Friday, Feb. 12, the campus will hold an Amazon Prime Watch Party for the new movie, "One Night in Miami." The film, directed by Academy Award-winning actress Regina King, dramatizes the night in 1964 when boxer Cassius Clay (before changing his name to Muhammad Ali), civil rights leader Malcolm X, singer-songwriter Sam Cooke and pro-football player Jim Brown gathered at Miami's Hampton House motel to discuss their respective roles in the civil rights movement.
Beginning at noon on Thursday, Feb. 18, there will be "A Conversation About Black History." At the event, participants will discuss milestones in African American history by observing and reflecting on various videos and pictures of iconic events.
Finally, the month's observances will conclude with a Black History Month Recognition program at noon on Friday, Feb. 26. In addition to an educational session on Black history in the United States, the program will spotlight members of the campus' Black Student Union.
For further information on the campus' Black History Month programming, contact Ray at [email protected] or 570-963-2685, or visit this webpage.
And, for more information on diversity, equity and inclusion initiatives at Penn State Scranton, visit this link.