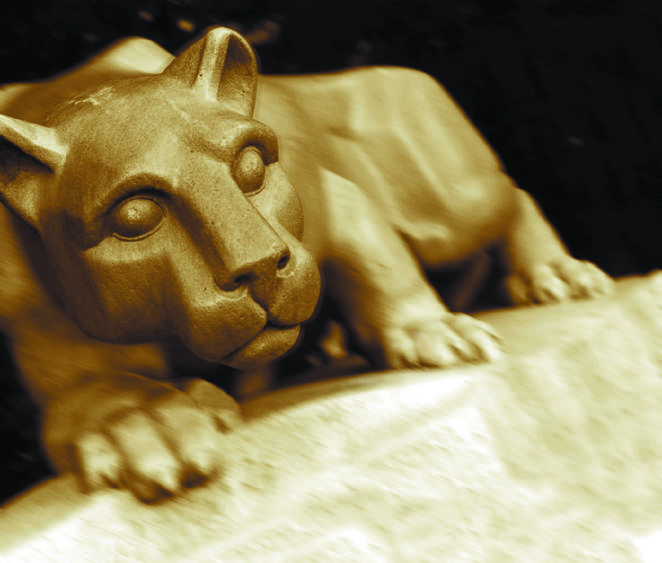 The Penn State northeast region campuses will host a spring 2021 Virtual Program Series featuring topics ranging from movie promotion, chocolate and family business, NASA, forensics, bingo, children's books, the entertainment industry, current weather and nature. The programs are open to the public and will be held in the evening throughout the spring.
Coordinating the series are alumni organizations from the Berks, Hazleton, Schuylkill, Scranton and Wilkes-Barre campuses. Registration is required and those in attendance will be entered in a free raffle during each of the programs. The link to registration for any of the events is https://tinyurl.com/PSUNEAlumniEvents.
"The year 2020 presented a new set of challenges and opportunities for alumni events at Penn State," said Deborah Brandt Johnson, alumni and stewardship coordinator at Penn State Scranton. "Alumni organizations from across the University pivoted and began offering virtual venues with a wide variety of social and educational programs for all ages. Our regional cohort coordinated a very successful fall series of online programs that allowed us to reach out to Penn State alumni and friends throughout the United States and the world."
According to Johnson, the fall series was so well-received the northeast alumni groups will be offering a spring 2021 series that is open to everyone at no charge.
The following programs will be held this spring.
Penn Stater promotes movies and stars of the big screen
Monday, Jan. 25 at 7 p.m.
Warner Bros. Pictures publicist shares his experiences of the big screen and Big Ten.
Nicholas Shugars, 2015, publicist, Global Publicity, Warner Bros. Pictures
Love and chocolate with the Dunmore Candy Kitchen
Monday, Feb. 1 at 7 p.m.
Come with us on a journey while we explore the quirky relationship between chocolate, love, and Penn State alumni – and the most loved and chocolaty time of the year, Valentine's Day!
Nicholas Reuther Jr., 2012; Nicholas Reuther, 1989; Jacqueline Safko Reuther, 2009.
Penn Stater promotes hard work, chasing dreams and aiming for the stars
Monday, Feb. 15 at 7 p.m.
Penn State alumna discusses her career at the capitol and following her dreams to Florida.
Lisa Kubeika, 2006, special projects and emergency management coordinator for the City of Titusville, Florida Gateway to Nature and Space, and an intern to NASA
From PSU to FBI
Monday, Feb. 22 at 7 p.m.
Penn State alum discusses his role in cracking the Unabomber case which led to the arrest of Ted Kaczynski.
Jim Fitzgerald, 1975, consultant in forensic linguistic and criminal profiling
March (BINGO) Madness… featuring the Penn State "Button Man"
Monday, March 1 at 7 p.m.
Five games at $20 each – coverall at $50 – Barnes & Noble gift cards
Jonathan U. Dougherty, 1999, 2006g, director of corporate knowledge, James G. Davis Construction Corp.
An author's tales
Monday, March 15 at 7 p.m.
A discussion of her book – "Bedtime Tails: A New Adventure"
Katarine Illona, 2016, author of children's books
Penn Stater shines at Mohegan Sun Arena
Monday, March 22 at 7 p.m.
Alumnus shares a track record of success in managing multi-faceted entertainment venues and sheds a light on the challenges of a pandemic.
Will Beekman, 2000, 2002, general manager at the ASM Global-managed Mohegan Sun Arena at Casey Plaza
Curious about climate change? Find out more at this session. Predict … provide … protect
Monday, April 12 at 7 p.m.
Penn State alumnus, certified consulting meteorologist shares his insight on climate change.
Richard A. Shema, 1978, CCM – president of Weatherguy.com
A Walk in the woods with PSU professor
Monday, April 26 at 6 p.m.
Join us on a nature walk at Penn State Hazleton to explore the outdoors and learn about a variety of creatures and plants, and some history of the campus.
Carl Frankel, retired assistant professor of biology.
Prior to each program, registrants will receive an email with the zoom link and information. Registration is necessary prior to the programs - https://tinyurl.com/PSUNEAlumniEvents. Questions may be directed to any of the campuses' alumni offices or email [email protected].