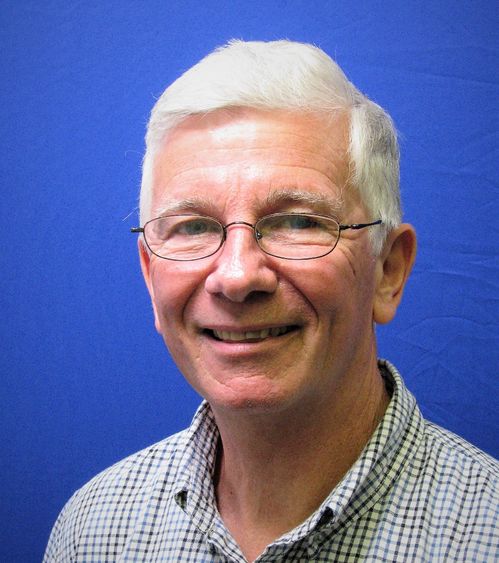 DUNMORE, Pa. — Penn State Scranton Chancellor Marwan Wafa has announced that Supervisor of Maintenance Dave Bichler has been named the campus' Employee of the Month for January.
In her nomination for Bichler, Business Services Administrative Assistant Mari Donnelly wrote: "When we are all tucked under the covers on a cold winter morning, it is Dave and his team on campus working sometimes throughout the night and early morning to make sure we arrive save and sound to work. Whenever there is a maintenance/repair issue on campus during the work day, or sometimes even in the middle of the night, it is Dave they call."
Donnelly goes on to say, "Dave takes pride in our campus and always makes sure it shows. In addition to the everyday maintenance, cleaning and repairs, Dave and his staff are all over campus from the ball fields getting prepped and ready for the next games, to the painting and the constant upkeep of our offices and classrooms, flowers in every pot and planted in the patios every spring, setting up for the many on and off campus events to snowplowing and keeping our faculty, staff and students safe. Dave handles sometimes complex situations with ease and always gets the job done."
In addition to his regular duties, Donnelly also praised Bichler for the work he has done as the University and campus had to deal with additional work caused by COVID-19.
"When the pandemic struck in March 2020, Dave made sure we would be prepared and ordered plenty of sanitizing equipment and products. Dave has the ability to think outside the box by creating innovative cleaning solutions for our campus classrooms. Dave is always aware of the campus needs and has the resources to get it done," Donnelley said.
"Dave takes a lot of Penn State pride in his work and most especially his staff. I am always amazed and so impressed at the level of mutual respect his staff have for each other and especially for Dave. And this comes from the top."
Director of Business Services Gene Grogan stated: "Dave has never been one to seek the limelight, but he has been a major factor in keeping our campus 'healthy' during this pandemic. From last March up to today, Dave has been able to secure many of the sought-after cleaning supplies and equipment to keep our campus clean. Dave was also instrumental in helping other campuses throughout the state acquire the electrostatic sprayers that are used in the disinfecting of classrooms and other areas as needed. Even when he had a reduction in his maintenance staff workforce earlier this year due to the pandemic, Dave and his crew kept the campus' physical plant operating in an effective and efficient manner. Dave has always been the guy behind the scenes, making sure that we have a campus environment that is conducive to teaching, learning and working … and HEALTHY!"
Donnelly added, "Dave is one of most humble, hard-working, dedicated and kindest people I have ever had the pleasure to work with! The only reason we held off nominating Dave is because he would much rather one of his hard-working, amazing, also well-deserving tech service staff receive this honor."
Congratulations, Dave!
The Employee of the Month recognition was initiated in 2016 by Wafa as a way of distinguishing staff members who "go above and beyond the call of duty" in serving Penn State Scranton.
Campus staff, faculty and students are encouraged to nominate staff members that deserve to be recognized for "going above and beyond." The link for nominations is: https://scranton.psu.edu/form/employee-month-nomination-form.