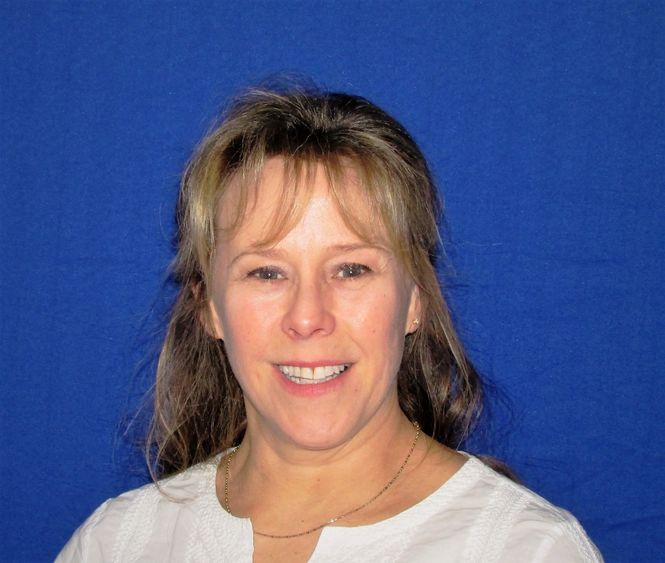 DUNMORE -- Penn State Scranton Chancellor Marwan Wafa has announced that campus nurse Jill Thoman is the Employee of the Month for December.
Administrative assistant for student services wrote in her nomination: "Nurse Jill has gone above and beyond in assisting our students and their families with COVID-19 challenges. She keeps our students and our campus community safe by communicating University and CDC Guidelines and tracking student needs. She coordinated a walk-up COVID-19 test event for students with Quest Diagnostics and administers student tests on campus as needed. She keeps up with ever-changing information and procedures and is available for students, parents and anyone who needs her. Almost everyone at our campus has gone the extra mile this year but I see nurse Jill's contributions as especially important since she has an impact on our health and our confidence in the University to keep us safe."
Amy Gruzesky, campus coordinator of communications and community relations said: "This fall, when our campus experienced a surge in COVID cases in students living in off-campus housing, campus nurse Jill Thoman met the challenges of the crisis head-on – helping to appropriately assess the situation; fielding questions from the campus community; and providing accurate and helpful information on what the next steps were. She also had to deal with having to perform contact tracing, recording information for University records, and helping to disseminate accurate information to campus administrators as per University policies and procedures.
"Through it all, she not only maintained an exceptionally calm and helpful demeanor that helped to reassure students who found themselves directly impacted by the virus, which helped them deal with their situation without becoming overly fearful, she did so in a very personal manner, making herself available to them both on campus, as well as via phone and email. She also helped organize a pop-up testing event to allow any students who felt they could have contracted the virus to be tested, and again, was calm, reassuring and helpful, which helped those affected emotionally, as well as physically."
The Employee of the Month recognition was initiated in 2016 by Wafa as a way of distinguishing staff members who "go above and beyond the call of duty" in serving Penn State Scranton.
Campus staff, faculty and students are encouraged to nominate staff members that deserve to be recognized for "going above and beyond." The link for nominations is: https://scranton.psu.edu/form/employee-month-nomination-form.