Community urged to continue acting responsibly over Halloween weekend, first home football game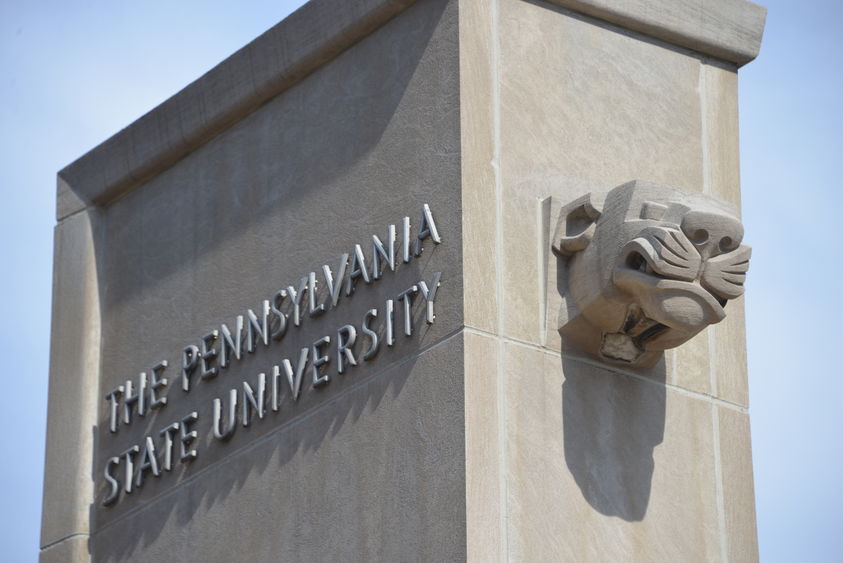 UNIVERSITY PARK, Pa. — Penn State released its preliminary coronavirus testing results for the period of Oct. 23 to 29 on its COVID-19 dashboard today (Oct. 30). The University Park campus received 110 positive on-demand test results and 17 positive random test results from student testing during the period of Oct. 23 to 29. As of Oct. 29 at University Park, there are 275 active student cases and 3,594 students have completed their isolation period and are no longer active cases.
There are no new employee positive results from University testing at University Park.
Tests administered later in the week are still pending results, which can take 48 hours or more and will be included in the dashboard update on Tuesday, Nov. 3.
The data for the week of Oct. 16 to 22 has also been updated as additional test results came in and were validated. The dashboard, when updated and posted with new data, is only a snapshot at that one point in time and cannot be considered a final reporting as test results are still pending for the Oct. 23 to 29 time period.
"Our positive cases are remaining flat and I'm hopeful that they will remain there or drop further if we continue to follow public health recommendations," said Penn State President Eric J. Barron. "With Halloween and the Ohio State game this weekend, we all must remain committed to mask wearing, social distancing and avoiding large gatherings. We absolutely cannot have a repeat of the large gatherings that occurred during last week's football game. Watch the game with your roommates or your 'pod' of friends, stay away from large watch parties and Halloween celebrations and act responsibly."
University Park On-Demand Student Testing Positive Results by Week:
University Park Random Student Testing Positive Results by Week:
Since the last update on Tuesday (Oct. 27), the dashboard indicates the following new student testing results at Commonwealth Campuses:
Altoona: two on-demand positives for the period of Sept. 11 to 17, one on-demand positive for the period of Sept. 18 to 24 and two on-demand positives for the period of Oct. 23 to 29
Mont Alto: one random testing positive for the period of Oct. 16 to 22
Scranton: one random testing positive for the period of Oct. 23 to 29
Due to a change in data reporting that was detected this week, a handful of positive on-demand test results at Altoona, Brandywine, Harrisburg and University Park were previously reported under the wrong week. They have been corrected on the new dashboard. This change does not affect the total number of positives reported on the campuses.
The dashboard indicates that Behrend (Erie) has one on-demand testing positive among employees for the period of Oct. 23 to 29.
All students who test positive are being placed in isolation and, through systematic University contact tracing, close contacts of the infected individuals are being identified and must remain in quarantine for 14 days from the last contact with the infected individual. 
Students who are concerned about COVID-19 exposure are urged to utilize the University's health care resources to seek out testing and facilitate contact tracing. Students with health concerns should call the 24/7 Advice Nurse at 814-863-4463. At University Park, students can make appointments with University Health Services by using myUHS or calling the appointment line at 814-863-0774. Commonwealth Campus students should contact their campus' health care services.
Penn State experts are continuing to track current trends and continuously monitoring local, state and national disease data. The University is working closely with officials from the Pennsylvania Departments of Education and Health, as well as local public and private organizations, to carefully monitor the prevalence of coronavirus in Centre County to determine if the virus is moving from the campus community to the local community and, if so, to develop strategies to mitigate such spread.
To continue on-campus learning, work and other activities through the fall semester, it's vital that students, faculty and staff at all campuses and in adjacent communities do their part to limit the spread of COVID-19 — and support the effort to "Mask Up or Pack Up." The University urges everyone to continue to wear face masks, practice social distancing and avoid gatherings entirely.
For the latest updates and information on Penn State's response to the coronavirus pandemic, including frequently asked questions and information specific for students, faculty and staff, visit virusinfo.psu.edu.