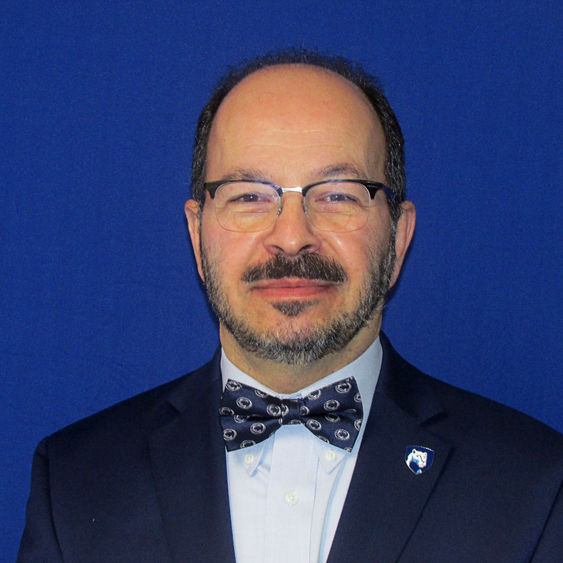 DUNMORE, Pa. – Penn State Scranton Chancellor Marwan Wafa was recently elected to a high-profile position by his fellow leaders from the University's Commonwealth Campuses.
This summer, Wafa was elected chair-elect of the Council of Campus Chancellors (CCC). In July 2021, he will officially become chair, succeeding Tina Richardson, chancellor of Penn State Lehigh Valley.
"I'm honored to be nominated by my colleagues and to serve them," Wafa said. "I see this as a vote of confidence, in a way."
The CCC functions under the authority of Senior Vice President for Commonwealth Campuses and Executive Chancellor Madlyn Hanes. Council members, consisting of each commonwealth campus chancellor and the campus director of Penn State Shenango, meet on a monthly basis to exchange views and discuss academic and administrative matters relevant to the campuses.
Wafa will serve as co-chair for a year before assuming his one-year term as chair, when he will oversee meetings with Hanes, or run them in her absence. Prior to each meeting, he will solicit agenda items from council members, then finalize the agenda in consultation with Hanes.
According to Wafa, the meetings are a great way for he and his colleagues to discuss a wide range of issues, from new University initiatives and policies to issues and challenges common to the campuses.
Wafa sees the role of chair as a facilitator of sorts.
"As chair, my role will be to help provide solutions or answers, not necessarily by myself, but in collaboration with my colleagues. It's interacting with colleagues in a place where they feel they can be open," Wafa said.
"We then bring that information back to our constituents so we can all be moving in the right direction to support the mission of the University at large and our campuses," said Wafa. "At each campus, the day-to-day issues we all face are very consuming, so it's good to look at things happening at a sister campus or University Park that we can all embrace. It's learning from each other's best practices and learning to overcome mistakes that are not in the best interests of anyone."
By sharing ideas, Wafa said, the CCC can more easily achieve a shared goal – "to improve the quality of services we provide, in order to provide the best possible experience at our campuses."
"Sharing knowledge is a wonderful thing," Wafa said. "That's why Penn State is strong, because of this notion of sharing. Each campus is unique, but we are one. We are equal."