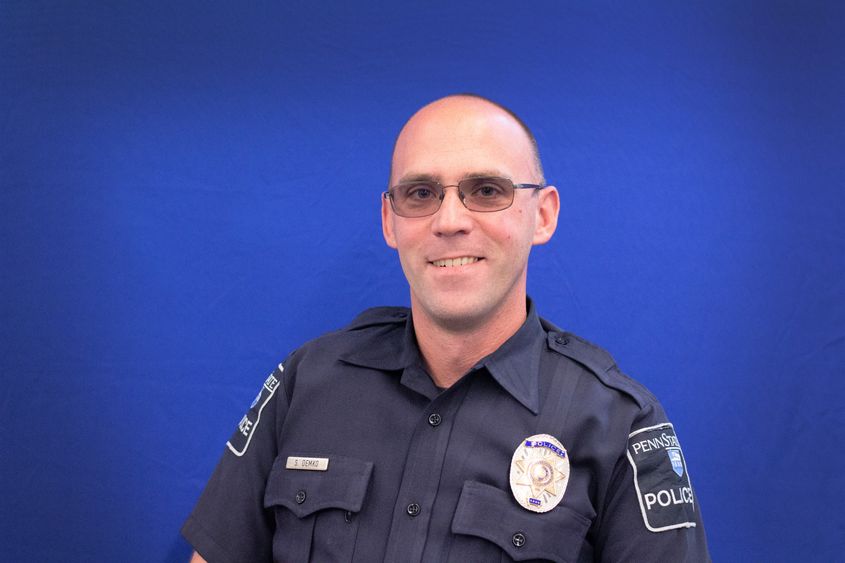 DUNMORE, Pa. — Penn State Scranton Police Officer Stephen Demko has been named the campus' January Employee of the Month by Chancellor Marwan Wafa.
In the nomination for Demko, Penn State Scranton Director of Business Services Gene Grogan wrote: "Officer Steve Demko of our Campus Police and Public Safety department, who has been with the University for over 10 years, transferred to the Scranton campus from the Hazleton campus just about a year ago. In his short tenure here at the campus, Steve had two very successful 'Meet & Greet Your Campus Police Department' events.
"The events, 'Pizza with the Police' and 'Coffee with a Cop,' were so well attended that we had to run out to buy more refreshments! These meetings gave the campus community, students and employees alike, not only any opportunity to get to know our campus police staff, but also to let everyone know what our police department can do for them."
"Steve has a very pleasant personality, allowing him to deal with all members of our community in a very positive way," Grogan added. "I've heard from others that he is very fair, respectful and understanding when it comes to dealing with student needs and issues."
The Employee of the Month recognition was initiated in 2016 by Wafa as a way of distinguishing staff members who "go above and beyond the call of duty" in serving Penn State Scranton.
Members of the Penn State Scranton community are encouraged to nominate a staff member that deserves to be recognized for "going above and beyond" online at https://scranton.psu.edu/form/employee-month-nomination-form.
Congratulations, Steve!