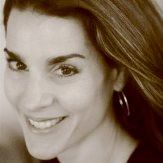 DUNMORE, Pa. — Nina Telesca Magnani will be recognized as the Penn State Worthington Scranton Alumni Society's Alumna of the Year at a reception in her honor on Thursday, Feb. 16, on campus.
Magnani received her bachelor of science degree in industrial engineering from Penn State, beginning her studies at the Worthington Scranton campus.
Her passion for the arts led her to Marywood University in Scranton, where she earned her master's degree in interior architecture. She has also studied Feng Shui with William Spear, international lecturer, consultant and author.
She is founder/owner of Magnani Design LLC in Waverly, Pennsylvania, and Nantucket, Massachusetts, an interior design and project management firm. Her prestigious client list includes the award-winning architectural firm, The Palumbo Group, and internationally acclaimed artist Hunt Slonem, to name a few.
Magnani and her daughter, Angelina Magnani Hazzouri, designed fabric with local premier mill MTL. Their fabric is used for home and personal accessories, including totes and pillows sold in shops on Nantucket.
She has been recognized in the community with awards including the 2014 NEPA Top 25 Women in Business and the 2012 SAGE Award for Best Interior Design Renovation. She is a Scranton Tomorrow board member; a member of the Scranton Cultural Center special events committee; a member of the art and environment committee for the Church of Saint Gregory; a volunteer at Padre Pio Chapel; and active with Scranton Preparatory School.
Actively involved at Penn State as both a student an alumna, Magnani is currently a member of the Penn State Worthington Scranton Campaign Committee. She and her sisters, Sharon Telesca Feurer and Cindi Telesca Heyen, have established a campus student scholarship, the Donato and Pearl Telesca Scholarship, in honor of their parents.
While a Penn State student, Magnani served as chairperson for the Student Union Board at Worthington Scranton and activities chairperson of Delta Delta Delta Sorority at University Park. She is a lifetime member of the Penn State Alumni Association.
Magnani resides in Waverly and Nantucket with her son, David Hazzouri Jr., and daughter, Angelina.