Penn State Worthington Scranton has added four new members to its coaching staff for the 2008-09 year.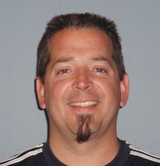 H. Dave Davis, Moscow, is the new men's head soccer coach.  Mr. Davis has a Bachelor of Humanities degree in English and secondary education and a master's degree in education, with a focus in classroom technology. He also received his NSCAA certification/Advanced Regional Diploma in 2005. He is an English teacher in the North Pocono school district, where he is also the head girls' varsity soccer coach, and is an adjunct English faculty member at Luzerne County Community College, Nanticoke. He is president of the Wyoming Valley Conference Girls' Soccer Coaches Association and has worked as a camp counselor for Worthington Scranton's summer soccer camps since 2003 and as a camp counselor at the Pocono Cup Summer Soccer Camp for the past five years. He was the assistant men's soccer coach at Misericordia University for the 2007-08 season, was a head co-ed varsity soccer coach at the former Bishop O'Hara High School, and was a head boys' varsity track and field coach at Carbondale Area.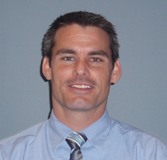 Christopher Goetter is the new assistant men's soccer coach.   He is also the girls' head soccer coach and boys' soccer volunteer assistant coach at Meyers High School, Wilkes-Barre, and the owner of Winning Edge Speed Training. He has extensive soccer playing experience at the collegiate and semi-pro levels.  He was a two-year captain and received Most Valuable Player accolades for two years while playing at Shippensburg University; played for the Reading Rage Semi-Pro in 1996 and 1997 and was a member of the U.S. National Beach Soccer Team from 1996 to 1997. Mr. Goetter has coached at Shippensburg University, serving as men's and women's assistant soccer coach/goalkeeper coach and at Ursinus College, where he was the men's assistant soccer coach/goalkeeper coach.  He also coached at Pennridge High School, Perkasie, where he was assistant soccer coach/goalkeeper coach for both the boys' and girls' soccer teams.
     John Foy, Scranton, is the new women's softball coach.  He has been head coach for the Tripp Park Seniors, Tripp Park Juniors and the Diamond Dusters, a 16-U travel team of local players. He has coached at Scranton Prep as an assistant coach responsible for teaching pitching, hitting and base running, and as head coach for three years, during which time his team won the 1992 League Title and he was nominated for Coach of the Year. He was also a head coach at the University of Scranton and was named the 2001 MAC Freedom Conference Coach of the Year. Mr. Foy works as a personal coach to a number of local pitchers, operated a winter clinic at Marywood University for the Tripp Park Association, and is a consultant for the Pennsylvania and U.S. Special Olympics and the Keystone Games.  He also organized and operated ASRA National Ski Racing camps in conjunction with former National Team members and Olympians. He has operated a professional Motocross team and competed in U.S. Nationals and World Grand Prix events, and has coached national-level athletes in softball, skiing and motocross.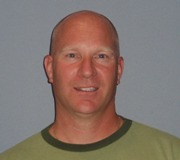 Stephen Plevyak is the new head baseball coach.  He received a bachelor's degree in Health and Human Services and a Master of Science in rehabilitation counseling from the University of Scranton. A state-licensed professional counselor, he is an executive rehabilitation specialist with Coventry Workers Comp Services in Illinois, servicing the Scranton/Wilkes-Barre area. He previously was a rehabilitation counselor for Walker and Associates in Clarks Summit, a child and family therapist with Northeastern Tri-County Mental Health and Mental Retardation Center and a mental health worker with Friendship House in Scranton. He has 20 consecutive years of coaching experience at the high school and collegiate levels.  Most recently, he was the assistant baseball coach at Worthington Scranton during the 2007-08 season, in which the team finished fourth in the Penn State University Athletic Conference and made it to the playoffs.
"These coaches, along with our returning veteran coaching staff, represent the best and brightest in the athletic arena," said Bill Bryan, Director of Student and Enrollment Services. "We are extremely fortunate to have a staff of this ability and character that  truly represents student-centeredness and Penn State pride. Our student athletes are very fortunate!"