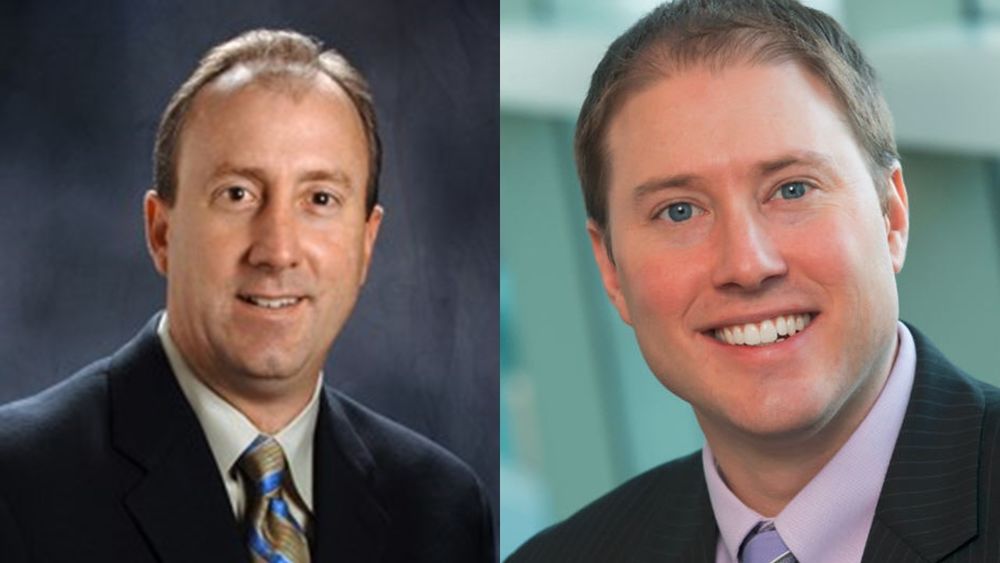 DUNMORE, Pa. – Chancellor Marwan Wafa has announced the addition of two new members to Penn State Scranton's Advisory Board.
The new members are Paul S. Cavaliere, program management director at Lockheed Martin in Archbald, and Robert Hettes, director of flu operations at Sanofi Pasteur in Swiftwater.
In addition, current Advisory Board member Robert Luciani, head of specialty markets and retirement counseling at Prudential Retirement, has been elevated to the position of vice chair.
Advisory Board members advise and assist the chancellor in the functioning of the campus as an essential part of Penn State, and serve as an advocate for Penn State Scranton within the local community.
Paul S. Cavaliere
Cavaliere said Lockheed Martin values the strong partnerships it has cultivated with academic institutions that boast strong engineering programs, Penn State among them. Now, with the campus poised to begin its bachelor's program in mechanical engineering next fall, that relationship will only be strengthened.
"At a time when we are looking to continue to innovate and shape our technologies and processes to ensure our continued competitive advantage in industry, the talent we help create and eventually hire is one of the most important elements of our strategy going forward," Cavaliere said. "We believe that we can greatly influence the engineering curriculum to ensure PSU Scranton students get the most out of their education. Sitting on the Advisory Board is a privilege I look forward to supporting in any way possible."
Cavaliere is the program management director for Lockheed Martin's Archbald business within Missiles and Fire Control (MFC), which supports the Tactical and Strike Missiles line of business through its Precision Guided Weapons products and the MFC Energy line of business.
Prior to his current role, Cavaliere served as director of quality and mission success (QMS) for the Tactical and Strike Missiles line of business, and as fire control director of QMS. In addition, he served as the quality director for the MFC Operations, where he was responsible for driving process improvement, best practices, command media, talent development, and execution of the Quality Systems across the enterprise.
Cavaliere has 36 years of experience in manufacturing and quality, having started his career in 1983 as an electronics tester for RCA's Government Productions Systems.
At Lockheed's Moorestown, New Jersey, facility, Cavaliere served in various roles supporting the AEGIS Weapons System, including process control engineer, quality engineer in both the production factory and the Production Test Center (PTC), and senior quality engineer in the Operations Excellence organization. He also held assignments leading the Quality Proposal and Functional Finance teams prior to joining the Ethics organization, both in Moorestown and then as the director of ethics for MFC from 2008 to 2011.
A Philadelphia native, Cavaliere received his bachelor's degree in management from the University of Pennsylvania's Wharton School of Business. Before transferring there, he completed credits towards an engineering degree at Drexel University.
Cavaliere resides in Dunmore with his wife of 30 years, Michele. They have two children, Erica and Nicholas, and a pet Shih Tzu, Lexi.
Robert Hettes
Hettes, who attended college at Penn State Scranton and graduated from the University in 2002 with a bachelor's degree in business, said he was honored to be asked to give back to his alma mater in this capacity.
"I'm really excited about the opportunity to join the Penn State Scranton Advisory Board," he said. "I consider the education I received there to be priceless. The experiences I had at Penn State helped me realize just how broad my horizons truly were. The Penn State professors were amazing teachers, advisors and mentors. With the help of my advisors and professors, I began to see my career options differently. My eyes opened to the many opportunities that existed right here in NEPA."
That quality education led to a career at pharmaceutical giant Sanofi Pasteur, where as director of flu operations Hettes is responsible for leading the Demand Management and Order Fulfillment team for the company's U.S. influenza vaccines business. He and his team have developed many innovative solutions to reduce costs, improve efficiencies and increase brand loyalty for the company's diverse customer base.
All told, Hettes has 18 years of experience in the vaccine industry working in the areas of business development, national accounts, data management and forecasting.
Hettes resides in Dickson City with his wife, Lisa. The couple's hobbies include riding motorcycles, restoring cars, fixing heavy equipment, precision machining and traveling.
As he returns to campus affairs, Hettes said it's a thrill to be "joining the many local professionals that are making a positive impact on the region."
"The work that is being done with the campus infrastructure and the drive to continually enhance the student education experience is very impressive. Vast career opportunities exist in the NEPA region. Attracting students to Penn State, and then locally retaining those graduates, is so important," he said. "I believe as we move forward through life, it is our responsibility to extend a hand and help upcoming generations by providing guidance and sharing our experiences. I hope to be able to share my experiences and support the great work that is already being done by the Penn State Scranton team."