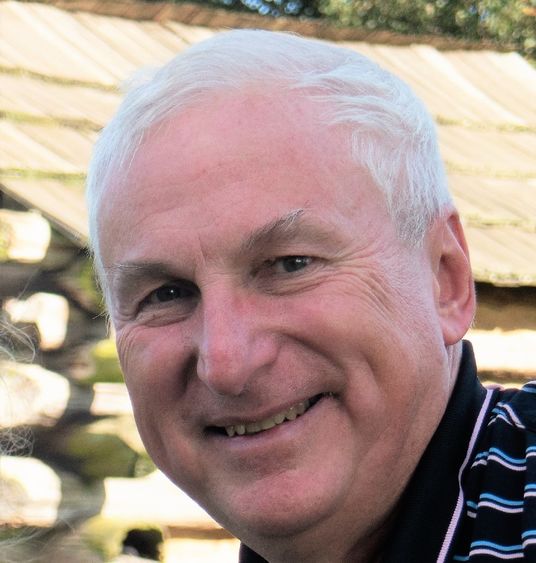 DUNMORE, Pa. – Alan Peslak, professor of information sciences and technology at Penn State Scranton, has been recognized by his fellow members of the information systems community.
Peslak was recently awarded the International Association for Computer Information Systems' 2020 Ben Bauman Award for Excellence.
Founded in 1960, the nonprofit IACIS is dedicated to improving information systems and educating professionals in the field. The Bauman Award is given to members who have demonstrated significant service to their profession, university and community at large.
According to IACIS Executive Director G. Daryl Nord, Peslak was singled out for his contributions to the information systems field, commitment to students, longtime community service and outstanding scholarship.
Peslak received the award last month at the IACIS' annual conference, which was held virtually this year on account of the COVID-19 pandemic. The award was presented as part of the conference's "luncheon" portion.
"I was surprised and delighted to have even been considered for this international award," Peslak said. "It's a unique honor to have been recognized by my distinguished colleagues."
Indeed, it is a unique accolade, given the significant global reputation IACIS has achieved with its two international conferences and its highly rated publication, Journal of Computer Information Systems.
The Bauman Award is named for the late Ben Bauman, a James Madison University faculty member who was a longtime member, officer, director and contributor to IACIS. Candidates for the award include senior faculty who have displayed significant long-term excellence in their profession, particularly in the area of service.
Through the years, Peslak has ably demonstrated his service to the University in a number of ways.
Earlier this year, Peslak was reappointed to serve as University College IST discipline coordinator for the 2020-21 academic year. In that role, he conducts annual meetings every fall with each University College IST faculty member, reviews Faculty Activity Reports (FAR), and participates as a disciplinary consultant in the annual performance reviews of tenure system and non-tenure system faculty to provide disciplinary input to campus administrators, including perspectives on research and currency.
Meanwhile, last year, Peslak was among a group of Penn State representatives who made separate trips to S. Seifullin Kazakh AgroTech University in Kazakhstan and the University of Auckland in New Zealand to forge long-term collaborative partnerships with the schools in several areas, including the expansion of Penn State Beaver's Experiential Digital Global Engagement (EDGE) program.
Peslak first became involved with IACIS in 2004, when its conference was held in Cancun. There, he was awarded Best Pedagogical Paper.
"The organization has presented unique opportunities to present my research, develop co-author partnerships, and increase my knowledge of current pedagogical and research practices," Peslak said. "The collegiality of the group is particularly noteworthy. The organization is committed to supporting research, our students and the member faculty."
For Peslak, the Bauman Award is just another wonderful element of an already great relationship.
"It is particularly satisfying to be selected for this recognition by an international body of peers," he said. "I am humbled."