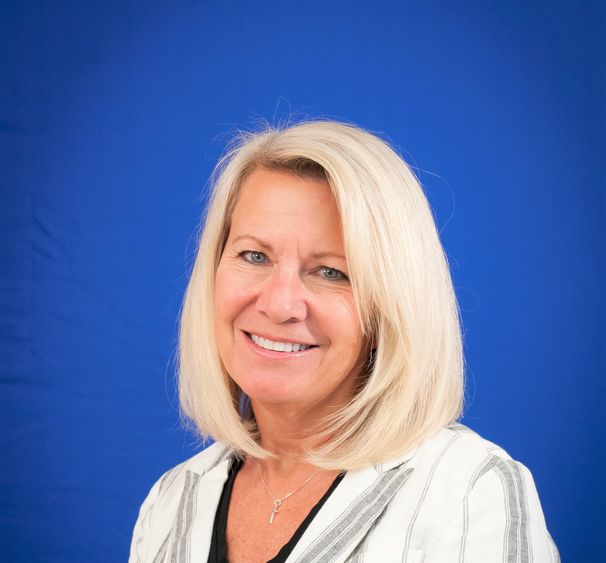 DUNMORE, Pa. — Mari Donnelly, administrative assistant in Business Services, has been named the October Employee of the Month by Penn State Scranton Chancellor Marwan Wafa.
In nominating her for the honor, Director of Information Technology Marilee Mulvey wrote: "Mari Donnelly has been an incredible help with the salvage sales we have had. From taking payments to helping with flyers, pricing and just about anything we needed during these events, which can be very intensive. She found a way for us to take credit card payments, which really made a difference to the sales process, even though it was not always convenient for her. She is always pleasant to work with and eager to go the extra mile. She was always willing to help us with a smile while the IT department was temporarily relocated to Dawson 10.
Financial Assistant Emily Glodzik stated: "Mari's tasks deal with guests to the campus as well as faculty, staff and students even if it is not face to face. In every task and interaction she faces it with confidence and a smile. She works behind the scenes to ensure that commencement, renovations and maintenance tasks are completed efficiently and in a timely fashion.
"Mari faces every task with a smile and is friendly to everyone she encounters. She is a warm and welcoming presence to all that are on campus or visit campus, always. When it was time to set up for commencement, Mari was front and center, ready to tackle any task no matter what time of day or week. She also enjoyed it, finding happiness in watching students start a new beginning outside of our walls. I have seen many students, faculty and staff come to Mari for not only business purposes but also personal reasons and she has welcomed everyone with open arms."
The Employee of the Month is a recognition award created by Wafa to distinguish staff members who "go above and beyond the call of duty" in serving the campus.
Congratulations, Mari!