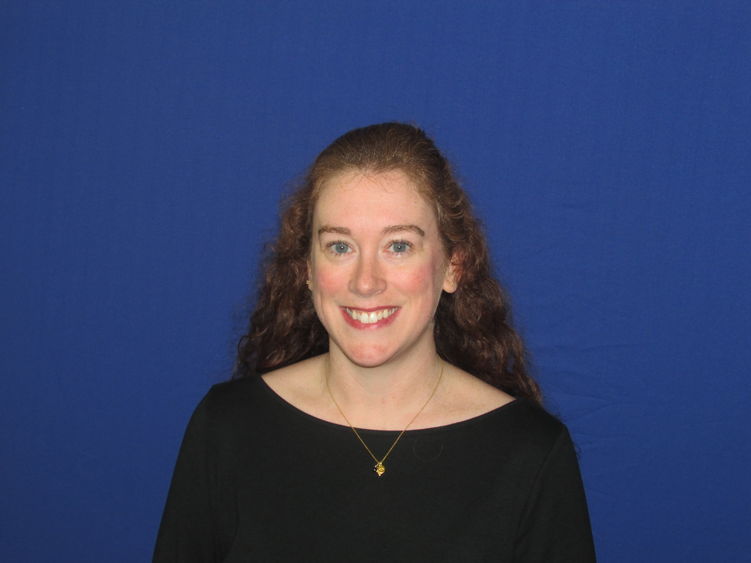 DUNMORE, Pa. — Sarah Tichenor, administrative support assistant in the campus' Learning Resource Center, has been named the Employee of the Month for September by Penn State Scranton Chancellor Marwan Wafa.
In nominating her for the honor, Chief Academic Officer Durell Johnson and Learning Resource Center Coordinator Eileen Giovagnoli, stated: "Sarah has demonstrated exceptional performance in service to the Advising Center and Learning Center. In the absence of an advising manager, Sarah offered to take on additional office responsibilities, and she played a key role in the successful implementation of Summer 2019 New Student Orientation (NSO).
"Sarah stepped into a coordinating role and took over many of the NSO planning details including organizing the event schedules, interacting with students and families, and coordinating with other offices on campus. She excelled at fostering the collaborative relationships needed for a successful NSO, and she handled these added responsibilities with the highest level of professionalism and efficiency."
They added, "In addition to her Advising Center responsibilities, Sarah supported the Learning Center's summer initiatives including welcoming the largest Summer Bridge class to date. Sarah is an essential member of the Advising and Learning Centers, and she plays a vital role in the success of these two areas."
Director of Student Services and Engagement Brad Kovaleski wrote: "Sarah Tichenor is a rock-solid colleague. Her organizational skills are only to be bested by her commitment to details. Sarah makes talking about logistics fun, and the amazing partnership she has built with the Student Services and Engagement Team through NSO, PaSSS, and Summer Bridge have highlighted the expertise and enthusiasm she brings to all these summer partnerships. We very much appreciate working with Sarah on all our projects and are excited she was chosen for this award."
Undergraduate Student Adviser Gary Edstrom said: "Shortly after our advising center manager left, Sarah set up a time for the DUS staff to meet to discuss our game plan for NSO. Almost immediately, Sarah took charge of keeping us on task, with the end result being one of the most successful NSO summers that I have been a part of. Sarah went far beyond her job responsibilities, she kept us focused, and acted as the point of contact with the admissions office staff, all while completing her normal job responsibilities.
"In my opinion, Sarah is one of the most organized, efficient and task oriented individuals that I have had the pleasure of working with in my nineteen years of service at Penn State."
The Employee of the Month is a recognition award created by Wafa to distinguish staff members who "go above and beyond the call of duty" in serving the campus.
Congratulations, Sarah!