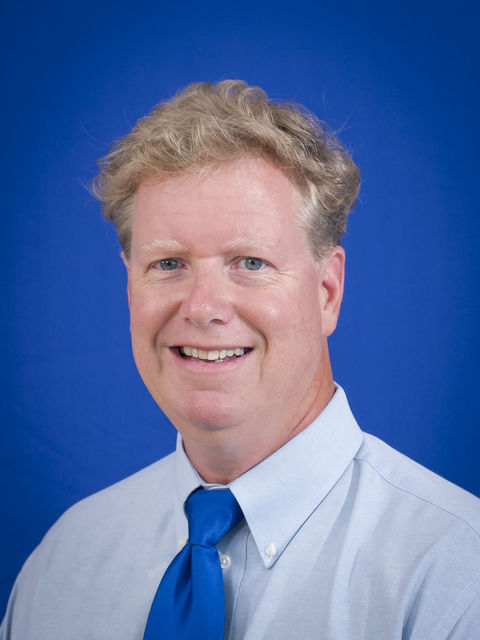 Assistant Teaching Professor, Arts and Humanities
Gallagher Conference Center, 104
Penn State Scranton
120 Ridge View Drive
Dunmore, PA 18512
Biography

Speakers' Bureau Topics:  Effective Public Speaking; Small Group Communications

 

Discipline Focus: Innovative teaching and communication techniques; teaches and coordinates internships for Corporate Communication majors; teaches organizational and small group communication.

​

Licensures and Certifications

Instructional Technology Specialist, Marywood University, State. (November 1993)

Professional Memberships

Pennsylvania Communication Association. (June 1, 2017 - Present).
The Pennsylvania Communication Association (formerly SCAP) promotes teaching, research, service and development in all areas of human communication.
Southern Tier Actors Read. (July 1, 2013 - Present).
S.T.A.R. is a readers' theater; members are local actors and directors bringing dramatic works, classic and contemporary, to the public at various venues in the area throughout the year.
Research Interests

Speech Communication; Organizational Communication
Education

MSTR, Marywood University
Major: Instructional Technology
Dissertation Title: How to create a positive awareness of handicapped children with nonhandicapped children by using video.

BA, Marywood University, Communications
Major: Radio/TV
Papers and Presentations

Conference Proceeding

Hart, J. W. (Co-Author, 25%), Green, K., Frisch, P., & Seward, C. (2022). Lights, Camera, Research: The Interdisciplinary Design of Digital Storytelling. LOEX Conference Proceeding 2021. (pp. 3). Ypsilanti, MI.: Eastern Michigan University.
Performances and Exhibits

Book - Invited Reading, Port Dickinson Elementary School, Binghamton, NY., by Invitation. (December 12, 2022 - Present).
I read a book to a kindergarten class, conducted a question and answer session, and performed a sing along.
Santa Claus, St. Patrick- Hillcrest Community Association, Binghamton, NY., by Invitation. (March 6, 2022 - Present).
I portrayed Santa Claus on our St. Patrick's Day Parade and interacted with the children in our community.
Course Schedule

CAS 100A, Effective Speech

CAS 250, Small Group Communications

CAS 352: Organizational Communication

CC 495A, Internships in Corporate Communication