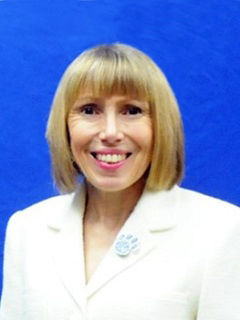 Biography

A proud Penn State alumna and former Student Government Association president, Dr. Dunay is a former Chair of the Penn State Scranton Advisory Board; is a lifetime member of the Penn State Alumni Association; and is a past Penn State Scranton Alumni Society Alumna of the Year. She established The Darlene Ann Dunay Annual Scholarship to provide much needed financial assistance to PSSN students.

Education: Dr. Darlene Dunay was awarded a Bachelors of Science Degree in Biology, with high honors, from The Pennsylvania State University and a Doctor of Osteopathy from the Philadelphia College of Osteopathic Medicine.

Career: She currently operates a general practice in Old Forge, specializing in primary care and treating patients from pediatrics through geriatrics, with a special interest in Osteopathic Manipulative Therapy. She is an active staff member at Regional Hospital and Commonwealth Moses Taylor Hospital, both in Scranton; a courtesy staff member at Allied Rehabilitation Hospital; and serves as a school physician for the Old Forge and Pittston Area school districts.

Community Involvement: She is involved in a number of professional organizations, including the American Osteopathic Association; the PA Osteopathic Association; the Pennsylvania Medical Society; the Lackawanna County Medical Society; and has served as a member of the American Osteopathic Association's House of Delegates since 2012.