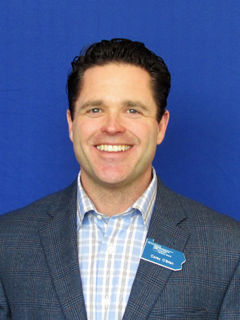 Biography

Corey O'Brien is a authorized to practice law in the Commonwealth of Pennsylvania, District of Columbia and before the U.S. Supreme Court, the U.S. Courts of Appeals for the Third, Federal and District of Columbia Circuits and the U.S. District Courts for the Middle District of Pennsylvania and District of Columbia.

Education: A 1996 Penn State University graduate, O'Brien received his law degree from Catholic University's Columbus School of Law.

Career: He is currently the vice president and chief strategy officer at AllOne Health where he serves as in-house corporate legal counsel, leads the acquisitions division of the company and oversees the strategic project management office. Prior to joining AllOne Health, O'Brien served as a Lackawanna County Commissioner from 2008 to 2015. Corey O'Brien also served as a mergers and acquisition attorney in the financial services sector at the Washington, DC-based law firm of Kilpatrick, Townsend & Stockton.