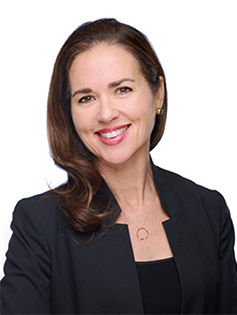 Member of the Pennsylvania House of Representatives, District 114 serving Lackawanna County,
Advisory Board
Biography

Bridget Malloy Kosierowski is a lifelong Pennsylvanian. Born and raised in Clarks Summit, she was educated as a registered nurse at Villanova University in Villanova, Pennsylvania. Today, Bridget and her husband, Joe are raising their four children in the same neighborhood outside of Scranton where she and her five siblings grew up.

Having spent her professional life as a surgical nurse in health care, Bridget, with the support of her family, made the decision to run for public office. She knows the tough battles Pennsylvanians face and fights for the residents of the 114th District just as she did for her son years ago when, as a toddler, he faced his leukemia diagnosis, standing up for what is right and never backing away from a challenge.

This is why, in March 2019, Bridget decided to become the change she wanted to see in Pennsylvania. She made history that year, becoming the first Democratic woman from Lackawanna County to hold the office of State Representative in over 55 years and winning with more than sixty-three percent of the vote.

Since being sworn into office in April 2019, Bridget has been a voice for the over 20,000 people across the 114th Legislative District, bringing over $215 million back to the district for infrastructure updates and community revitalization in just four years and currently serving on the Appropriations Committee, Health Committee, Professional Licensure Committee, and Insurance Committee.

In her time in the Pennsylvania State House, Rep. Kosierowski has introduced fifteen pieces of legislation, from protecting victims of domestic violence, to safeguarding our children's health in schools, to creating a safe work environment in healthcare.

This is who Bridget is. Someone who works every day to build a stronger community with good jobs at a good and fair wage; to place the interests of constituents ahead of personal, political, and financial interests; to protect women and children from sexual assault and abuse. Bridget is ensuring our children have better schools, that we have a better healthcare system, and that homeowners have property tax relief.

Bridget Malloy Kosierowski is not a career politician and hasn't spent decades learning the ways of Harrisburg or Washington, D.C. But she believes wholeheartedly that there is power in bold thinking and credibility in conviction. She leads by example, with honesty and integrity, just as she does as a parent, just as she did as a nurse.

That's why it's crucial to Bridget, and for all of us, that we continue the progress have made in the 114th district in the short period of time she has been in office and not turn back.